1. Login to your Optimum Voice Control Panel.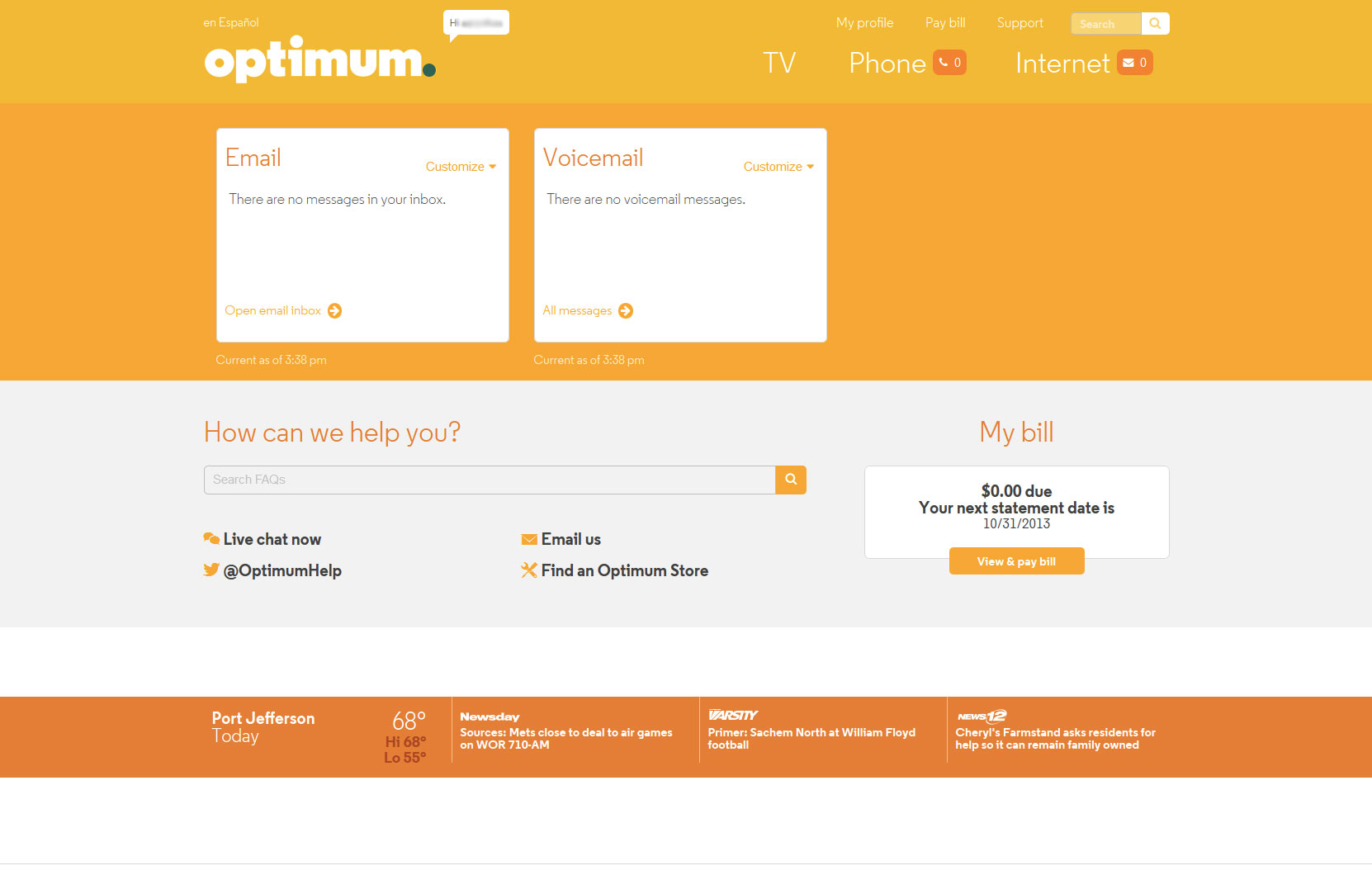 2. Hover over Phone at the top of the page, and then select Find Me.


3. Select the On button.

5. Click Submit.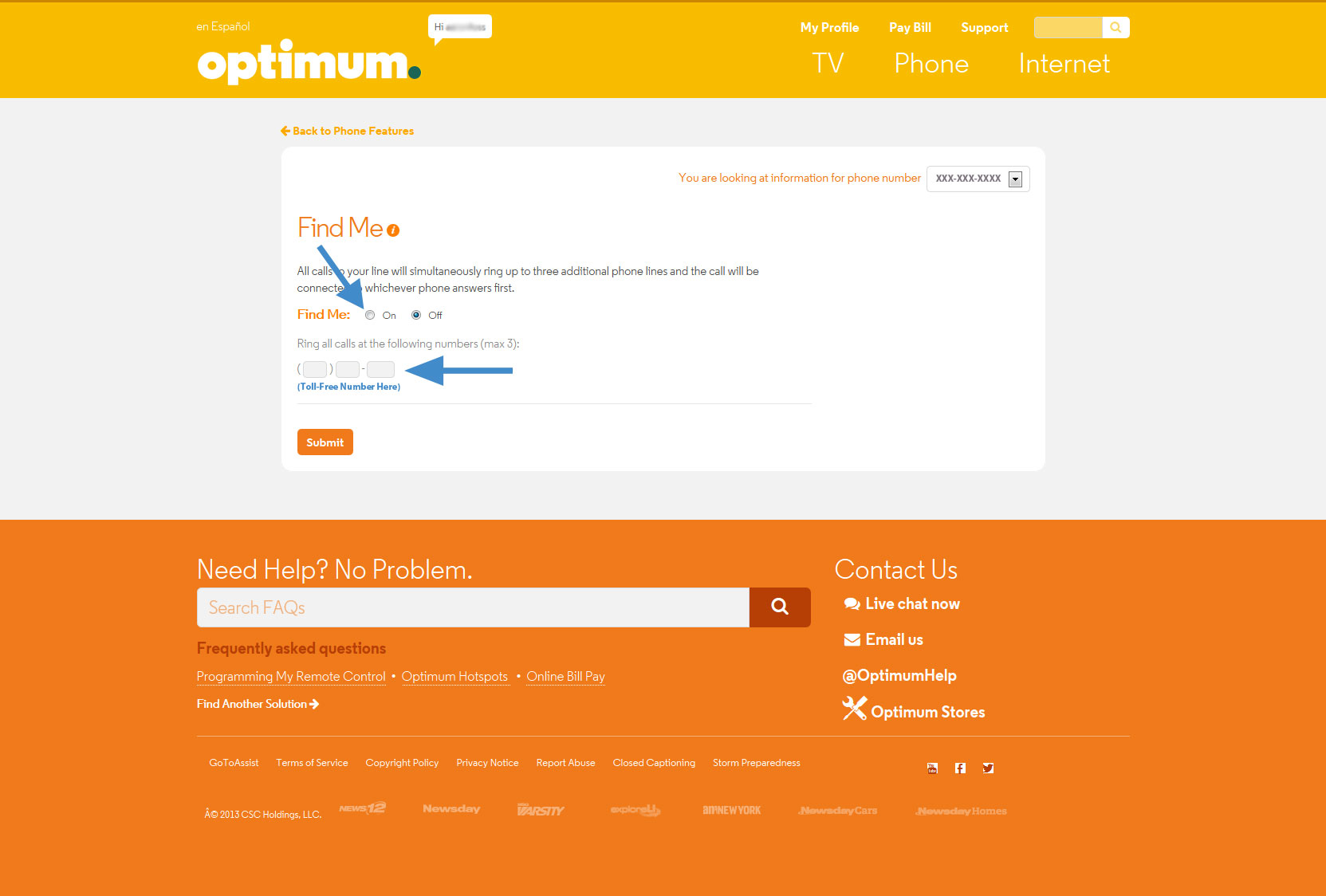 Go to "Your Phones" and click "Test" next to your number. Then click "I'm ready. Call Me Now."
You will immediately receive a call letting you know if everything is setup correctly. Please pick up the phone after the third ring.
7. Your number will now be listed as "Protected".
If you're having trouble, please call Optimum/Cablevision customer support at 1-203-870-2583 in Connecticut, 1-973-230-6046 in New Jersey, 1-631-393-0636 on Long Island or 1-718-860-3513 in Bronx/Brooklyn/Westchester or email support@nomorobo.com.