1. Sign in to VoiceZone®.
2. Click the Settings tab.
3. Click Edit next to Peace & Quiet.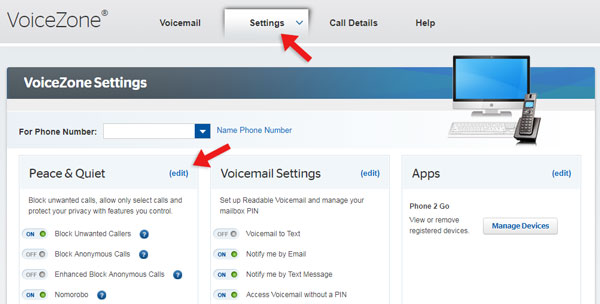 4. Click the Nomorobo tab.
5. Click ON and agree to the Terms and Conditions.
6. Click Save Changes.
7.  After you've completed those steps, go back to your Nomorobo Account.  
Go to "Your Phones" and click "Test" next to your number. Then click "I'm ready. Call Me Now." 
You will immediately receive a call letting you know if everything is setup correctly. Please pick up the phone after the third ring. 
8.  Your number will now be listed as "Protected".
Note: After you activate Nomorobo, you will need to dial *99 instead of your phone number to access your voicemail.