Here's how to enable Nomorobo on Spectrum (Formerly Charter):
1. Sign in to Spectrum.net.
2. Select the Voice tab and then choose Go to Voice Online Manager.
3. Select Settings and then choose Privacy.
4. Choose Nomorobo, as shown in the image below.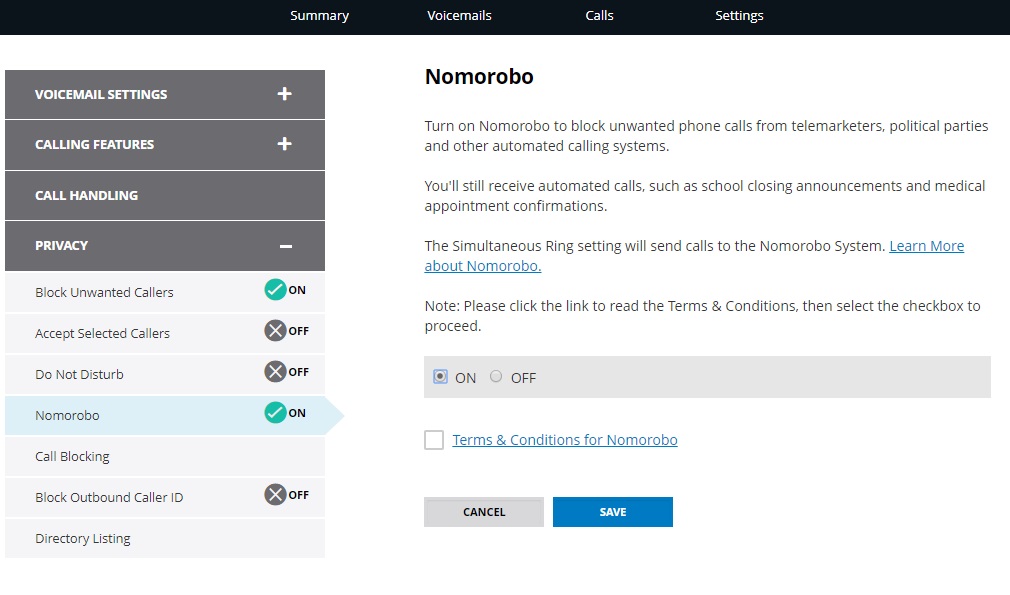 5. Select ON and then select the link for Terms & Conditions for Nomorobo.
*Note: You must acknowledge the Terms & Conditions before checking the box.
6. Select the box to accept the Terms & Conditions for Nomorobo.
7. Choose Save.
8. If Simultaneous Ring is not already enabled, you will be prompted to turn on Simultaneous Ring.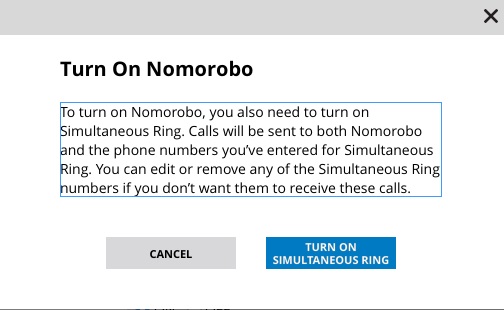 Note: After you activate the Nomorobo feature on your phone line, you will need to dial *99 to access your Charter Voicemail.
For more info on how Nomorobo interacts with other voice features Click Here