If you are experiencing problems please try the following:
1. Delete and Reinstall the Nomorobo app.
2. Check the "Permission Settings" to ensure the app has access to the 'Phone'
On your device, open the main Settings app .
Tap Apps or Application Manager (depending on your device, this may look different).
Tap the Nomorobo App.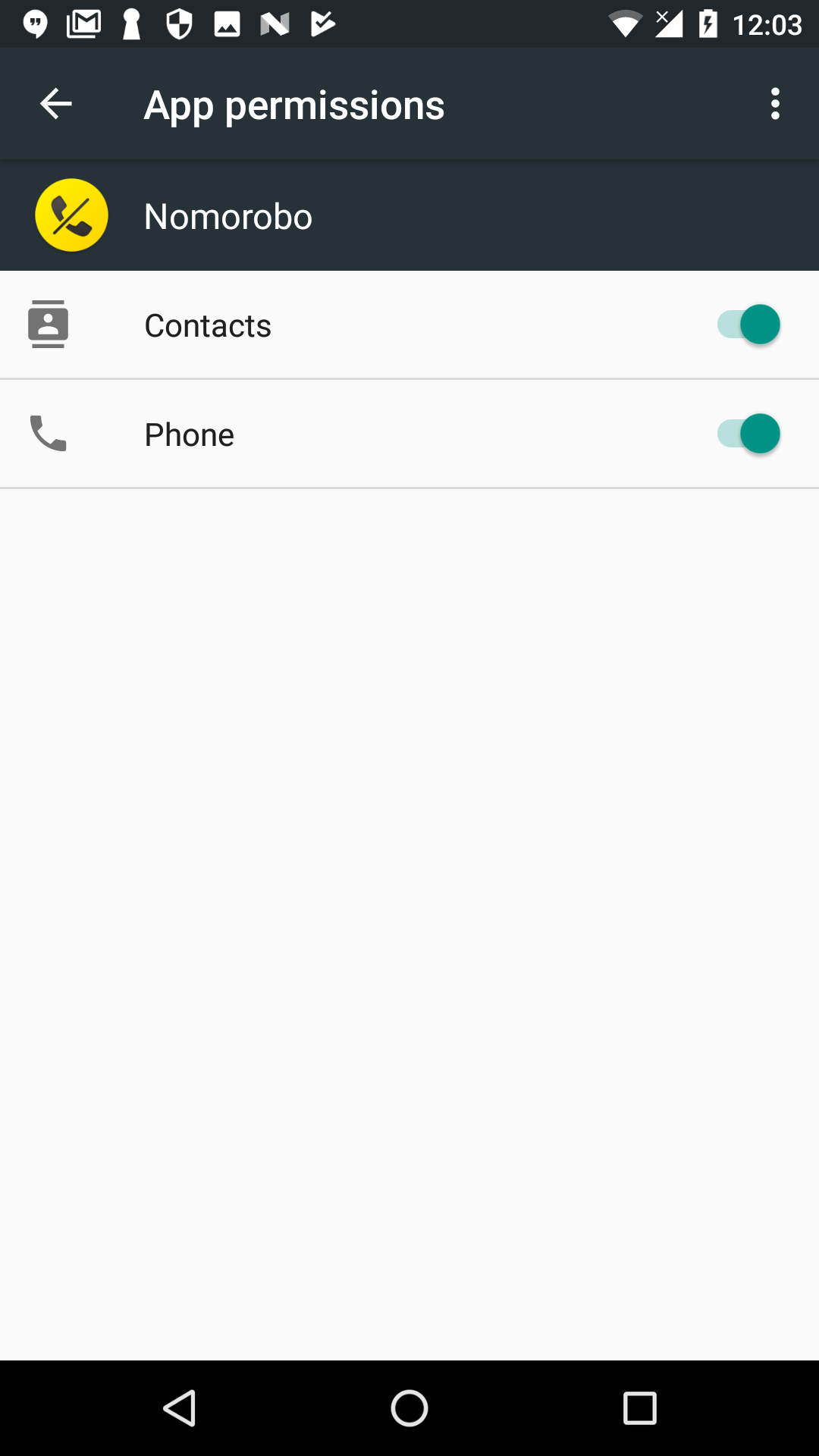 Next to the Phone Permission, move the switch to the right until it turns green.