If you are experiencing problems enabling Nomorobo on your Cox line please try the following:
1. Sign in to Cox VoiceTools at https://voicetools.cox.com
2. Click the Settings tab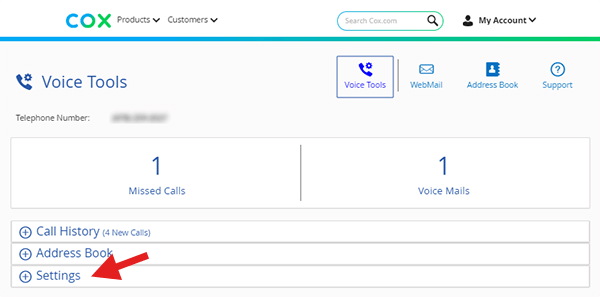 3. Under Simultaneous Ring: Delete the Nomorobo Number and Click Save.
4. Verify the Nomorobo Number is deleted from the Simultaneous Ring list, by refreshing the screen.
5. The "Activate Nomorobo" option should now be visible under Nomorobo/Simultaneous Ring section.
6. Click "Activate Nomorobo"

7. Check the Consent box and click Save.
If you've done the above, and the test is still showing your line is unprotected, you will need to call Cox customer support at 1 (800) 234-3993
Tell them to manually reset and test the Simultaneous Ring feature. You can also try testing the feature with a cell phone to confirm it's working.