Here's how to enable Nomorobo on Comcast Business:
*Complete the steps below to enable the Comcast Business Spam Call Blocking limit release. Supports Comcast Business Voice Mobility and VoiceEdge Select customers only. If you have any issues, please email support at business_innovation@comcast.com or call us at 888-426-6014.*
3.
In the services dropdown menu, select Phone.
4.
In the left-hand menu, click Features to expand a list, then click on Advanced.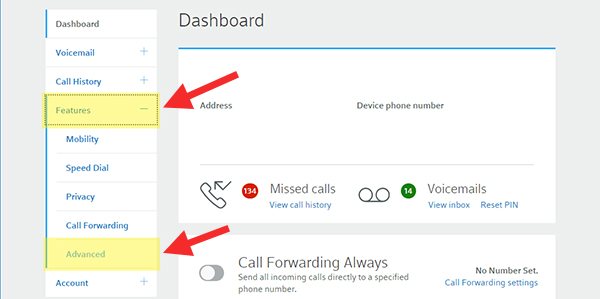 5.
On the page, scroll down to Simultaneous Ring.
6.
Enter the Nomorobo Number, shown in your control panel, into the Phone Number field then click the green checkmark on the right.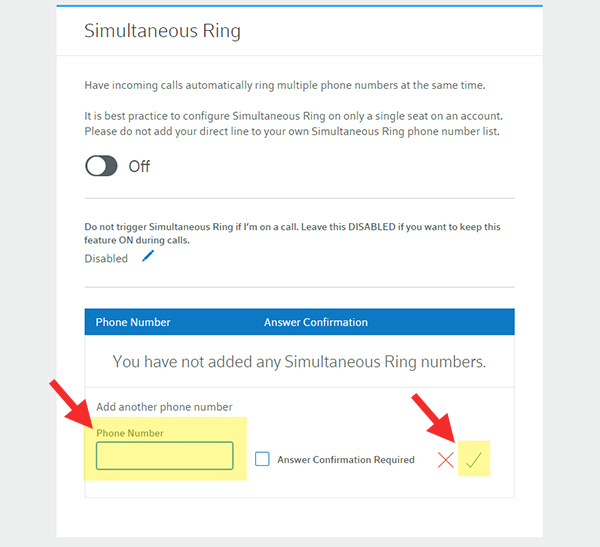 7.
Click the On/Off toggle to turn on simultaneous ring.

8.

After you've completed those steps, go back to your Nomorobo Account.
Go to "Your Phones" and click "Test" next to your number. Then click "I'm ready. Call Me Now."
You will immediately receive a call letting you know if everything is setup correctly. Please pick up the phone after the third ring.
9. Your number will now be listed as "Protected".