Here's how to enable Nomorobo on OEC FIber
If you have access to your OEC FIber online voice portal, please follow the steps below. If you do not have access to the online portal or require assistance, please call 1-405-217-6869.
2.
Click the Settings tab on the top of the page and scroll down to the Forwarding section.
3.
Click the View All Features button under the Basic Features heading.
4.
Click the view/edit arrow next to Find Me - Simultaneous Ring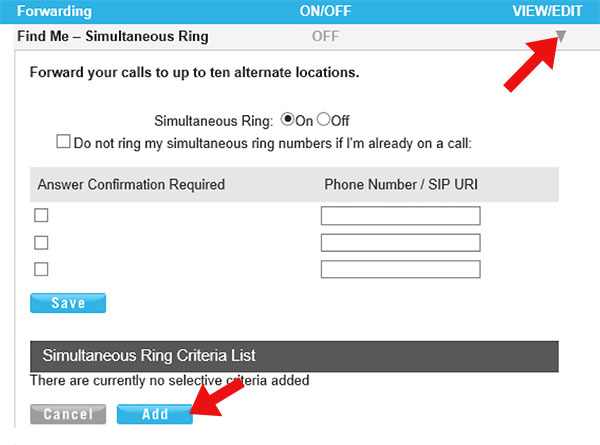 5.
Enter Nomorobo into the Description text box.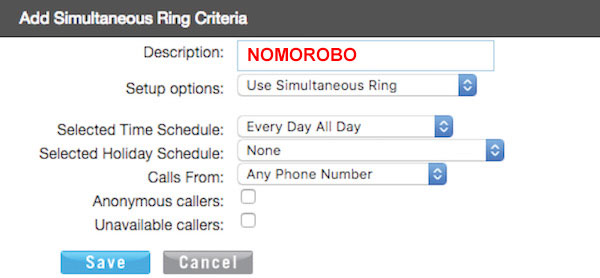 6.
Select the Use Simultaneous Ring for the Setup options.
7.
Select Every Day, All Day for the Time Schedule selection.
8.
Select None for the Selected Holiday Schedule selection.
9.
Select Any phone number for the Calls From selection.
11.
Select On next to Simultaneous Ring.
13.
Click Save to save your settings.
14. After you've completed those steps, go back to your Nomorobo Account.
Go to Your Phones and click Test next to your number. Then click I'm ready. Call Me Now.
You will immediately receive a call letting you know if everything is setup correctly. Please pick up the phone after the third ring.
15. Your number will now be listed as "Protected".