Any unknown call that's screened & analyzed by Nomorobo Max will show up in the Analyzed tab.
Tap the call to view the details page. Here you can see how the call was handled, listen to the Call Screening Audio, Call, Message, Lookup, Add to Contacts, and Allow or Block.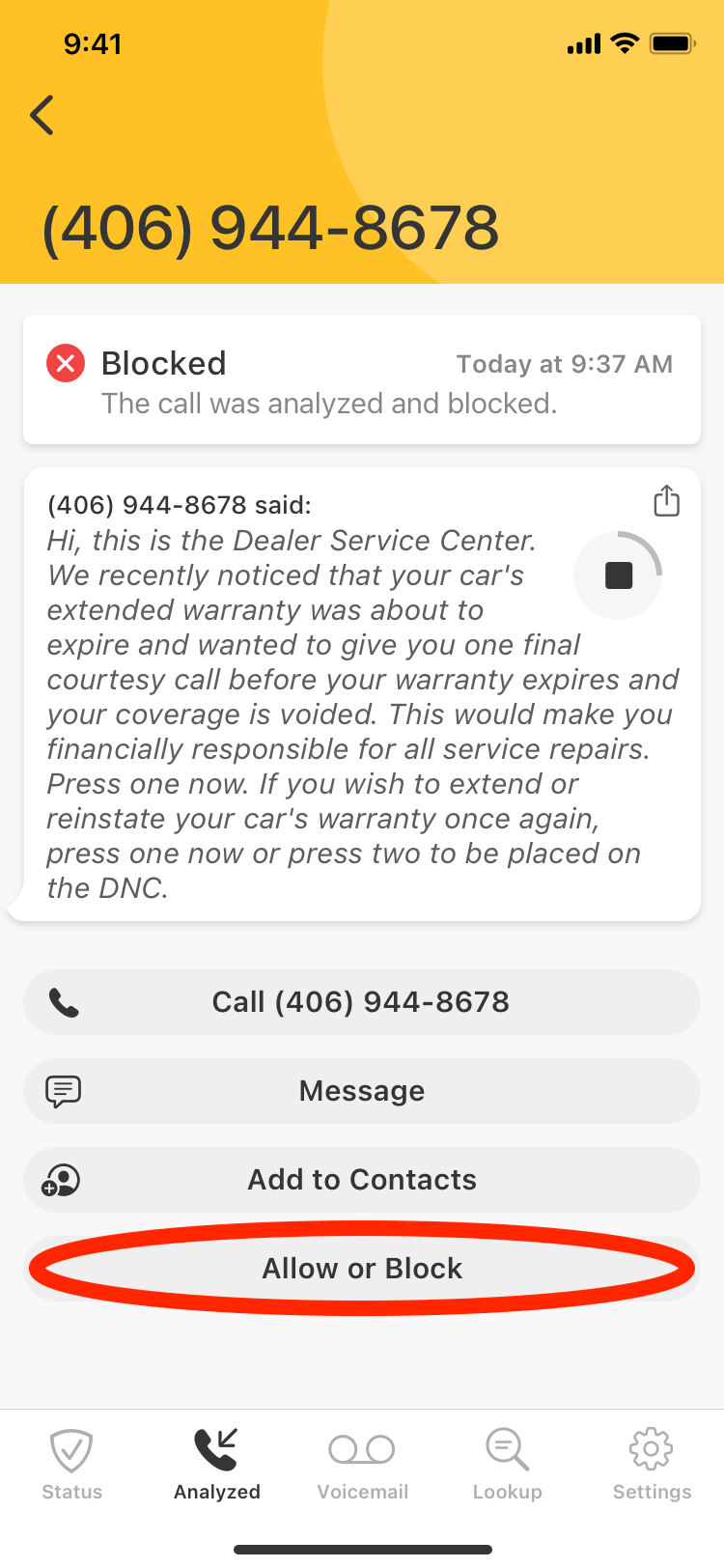 To leave feedback and customize how Nomorobo Max handles this specific caller in the future, tap Allow or Block.
To Allow a call:
Tap Always Allow
Enter

a

Label

for this number

Tap Add
Tip: Future calls from a number on your Allow List, will come from Nomorobo Allowed Caller, and show the label you entered.
To Block a call:
Tap Block and Hang Up or Block and Send to Voicemail. You decide how you want this caller to be handled in the future.
To Edit your Block & Allow Lists:
After Blocking or Allowing a call, the number will appear in your device's Block & Allow Lists. You can manage and edit these lists from Settings. Under Call Screening & SMS Filter, tap Edit Your Block & Allow Lists.
Tap the + icon to add a number.
Swipe an entry left to delete.
Tip: Adding a number as a Contact will also allow all future calls to bypass Nomorobo Max screening.